The chameleon-like Ford Edge is so desirable for drivers around Alliance, Canton, and Hartville because it seamlessly transitions from a spacious, family-friendly SUV to an athletic, entertaining, single-rider car.
In this Ford Edge review, we'll be looking at the features that help make this possible, like performance, technology, and safety. Montrose Ford Lincoln of Alliance is happy to help drivers stay informed on the latest models, and we'll answer any additional questions you may have about the Ford Edge before getting you behind the wheel for a test drive!
A Look at Performance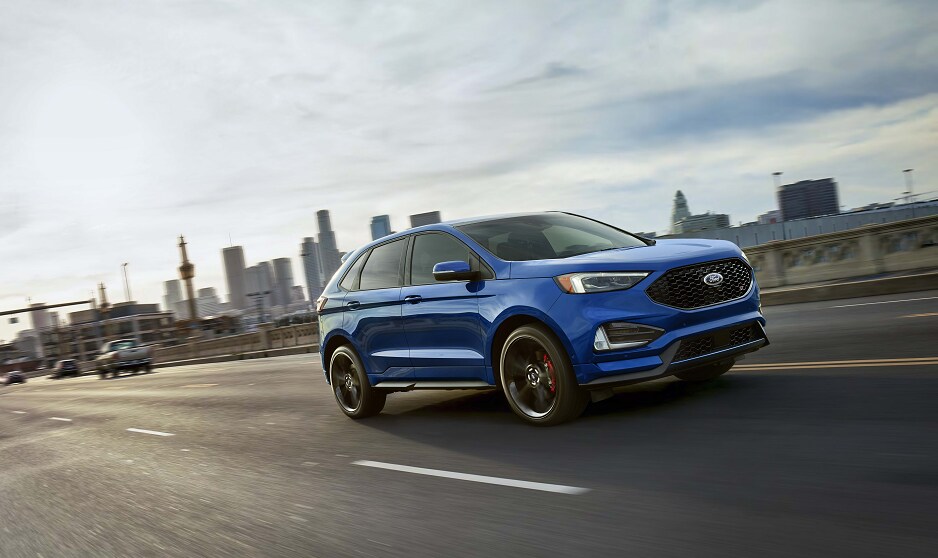 The slim yet spacious physique of the Ford Edge receives plenty of acceleration and power thanks to a pair of spry engines perfect for cruising around Hartville, OH.
The first of these engine options is the 2.0L EcoBoost® 4-cylinder engine that can capably generate 245 horsepower and 275 lb-ft of torque. If you want to take performance up a notch, you can instead go with the 2.7L EcoBoost® engine which features a light, compact iron engine block, a dynamic twin-turbo design, and a generous output of 335 horsepower and 380 lb-ft of torque.
Whichever engine you decide to go with, you'll also get an 8-speed automatic transmission which features available wheel-mounted paddle shifters and active warm up mode, helping your SUV avoid sluggish performance during cold weather in Hartville, OH.
Finally, the Ford Edge supports better fuel economy by utilizing Auto Start-Stop technology. This system turns off your engine when coming to a complete stop, working to conserve fuel, before quickly starting your engine again once you release the brake pedal.
Safety First
Ford has long been at the forefront of the automotive safety movement, and the Ford Edge displays the same ingenuity that continues to drive this popular brand. For starters, there's the available Adaptive Cruise Control with Stop-and-Go which will stop your vehicle if the traffic in front of you halts, then accelerate again as the traffic begins to move.
If you have teenagers behind the wheel, the Pre-Collision Assist with Automotive Emergency Braking will help feel more confident. This system provides audible alerts to drivers if a front-facing collision seems possible. If the driver fails to react in time and the collision now seems likely, the brakes will engage automatically, working to mitigate the potential collision.
A Snazzy Infotainment Set Up
The luxurious Ford Edge cabin is loaded with technology that will keep you entertained and relaxed. The B&O™ Premium Sound System by Bang & Olufsen creates highly distinctive audio that reverberates throughout the cabin, effortlessly catching the attention of your passengers.
You can also add convenience to your everyday life by getting the FordPass™ app. This technology allows you to do things like lock, unlock, and start your SUV remotely, receive vehicle information and service schedule updates, and find and compare fuel prices of gas stations along your route.
See if the 2019 Ford Edge Is Right for You!
If you're eager to see if the Ford Edge is the right vehicle for your lifestyle, consider taking a test drive around Alliance, Canton, and Hartville, OH. To do this, simply contact Montrose Ford Lincoln of Alliance today!