The immersive Ford F-250 provides a powerful driving experience that allows truck lovers in Alliance, Canton, and Hartville to handle heavy-duty jobs on any terrain. If you want to see what makes this truck so appealing, read through our car review. We'll be targeting a variety of key features such as performance, towing capacity, payload, and bed features and packages.
Find a Ford dealer near you to get started!
Engines, Horsepower, Torque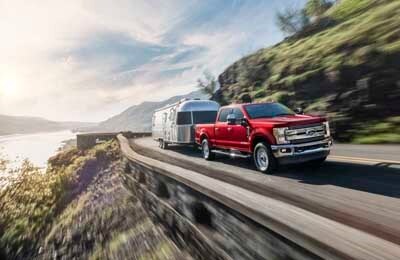 The hulking Ford F-250 can be outfitted with various powertrains to provide herculean strength, yet two specific options stand out.
First, there's the invigorating 6.2L V8 that generates 385 horsepower and 430 lb-ft of torque. Alternatively, you could opt for even more power by selecting the boisterous 6.7L V8 that boasts a whopping 450 horsepower and 935 lb-ft of torque.
Either option will deliver immense power, and to help contain all that strength, your truck will be mated with a 6-speed automatic transmission featuring a Tow/Haul system that minimizes gear hunting uphill, and prevents upshifting and gaining speed when going downhill.
Maximum Towing Capacity & Payload
The capability of the immense Ford F-250 is among its most endearing qualities. It showcases an astounding propensity for both towing and hauling around Hartville, OH.
The maximum conventional towing capacity reaches up to 21,000 pounds. If you instead opt for the 5th-wheel towing, that number grows to 27,500 pounds. Finally, if you opt for the gooseneck method of towing, you'll generate a whopping 35,000 pounds of towing capacity.
As for payload, you can store up to 7,640 pounds in your bed. These two combinations help make the Ford F-250 one of the most endearing, reliable trucks on the market, not to mention the various packages and add-on features that will be discussed in the following section.
Bed Features & Add-Ons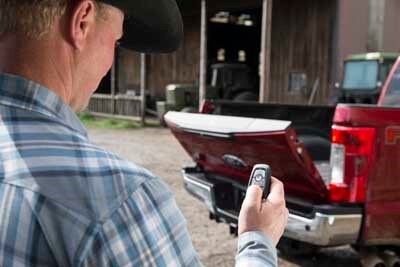 If you want to utilize the enormous capabilities of the Ford F-250, there are various standard and available features that you can take advantage of.
For starters, there's the comprehensive BoxLink™ setup that introduces a number of helpful, convenient features to make your workdays just a little easier. Other helpful features include the LED Box Lighting system with distinct and plentiful illumination, LED Roof Clearance Lights, a Tough Bed® Spray-In Bedliner, stowable loading ramps, and a custom placed trailer camera.
Get to Know the 2019 Ford F-250 a Little Better
If you're strongly considering a truck for your daily grind around Alliance, Canton, and Hartville, you should give strong consideration to the Ford F-250. As this review showed, it displays immense power, reliability, and helpful features.
To learn more about this model, or to schedule your test drive, contact Montrose Ford Lincoln of Alliance today!