Getting your oil changed is a simple, quick way to keep up with your vehicle's routine maintenance and ensure it's on the road for years to come. In the Alliance, Canton, and Hartville, OH areas, it's easy to find a reliable auto service center with Montrose Ford Lincoln of Alliance nearby.
Trusted Oil Changers in Alliance
At our auto service center in Alliance, we make your oil changes as quick and efficient as possible, so your vehicle is in and out of our care without disrupting your day.
Our highly trained and experienced auto technicians are well-versed in all makes and models and will be able to recommend what kind of oil your car may be in need of. We'll also let you know if there are any other services we feel will be the most beneficial to your vehicle, too!
What Happens When You Skip an Oil Change?
Additional Services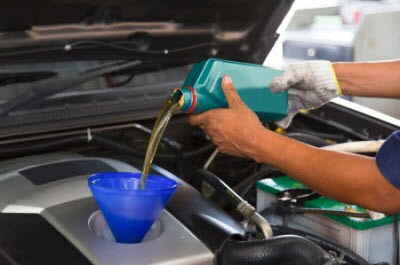 Speaking of which, we also provide plenty of other services near Hartville, OH that will make keeping up with your vehicle's maintenance quick and easy. Whether it's a heating and cooling issue, a problem with the brake system, or maybe a larger part replacement, there's no maintenance issue we can't handle!
Plus, when we change your oil, we'll make sure to check all engine fluids, like your transmission and windshield washer fluid. Our goal is to ensure that your vehicle is running in top-notch shape before we return it to you, so your drives are safe and hassle-free.
Oil Change near Me
If you've been searching oil change near me for a reliable, efficient auto service center, look no further than Montrose Ford Lincoln of Alliance. We proudly serve the areas of Alliance, Canton, and Hartville, OH and will be happy to help in any way we can.
If you'd like to schedule an appointment, we make it simple by having an online scheduler. Just fill out some quick information, choose your appointment date and time, and we'll be in touch to confirm! You can also contact us directly. We look forward to helping your vehicle get back in shape in no time!