Stay Connected to your Vehicle
| | | |
| --- | --- | --- |
| Step 1. | Step 2. | Step 3. |
| Download our free app by searching "Montrose Auto" in the app stores. | Create your free account. | Click on my vehicle dash and then "Pair your OBD reader" and follow the on screen instructions. |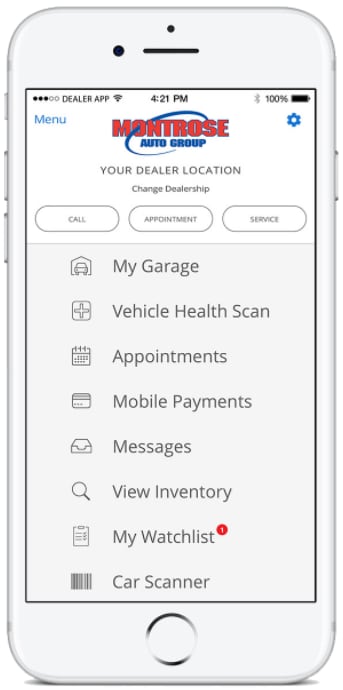 Reward Program Features:
FIRST Oil Change is FREE.
$15.95 ANYTIME Semi-Synthetic Oil Change- up to 5 quarts.
2-Full Synthethic Oil Changes for 50% off per year.
50% OFF ANY Tire Rotations.
FREE Anytime Exterior Car Wash.
FREE Anytime Multi-Point Inspection with ANY Service Visit.
FREE ANYTIME Vehicle Appraisal Report with ANY Service Visit.
FREE Courtesy Shuttle- by appointment only.
FREE ANYTIME Battery Installation.
$300 OFF ANY Extended Service Contract.

*$500 Additional Trade-In Value Guarantee*- (do all of your service work with us and your vehicle will be worth at least $500 more at trade in!)

10% OFF ANYTIME Aftermarket Accessories.
10% OFF Complete Vehicle Detail.
10% OFF ANY Paintless Dent Repair.
12% OFF ANY Service & Parts.
20% OFF ANY Branded Apparel and/or Merchandise (where applicable).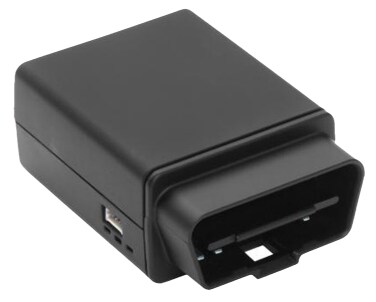 Bonus Points:
1 point for every MILE driver (as long as it's tracked by the OBD).
2500 Points for downloading the Montrose Mobile app.
2500 points for putting your vehicle in My Garage in the Mobile app.
1000 points health scan (1 Health Scan per month).
1000 points for every scheduled service visit.
2500 for every vehicle placed into your "Watch List" via the Montrose mobile app.
10,000 points for every SCHEDULED test drive made via the Montrose App.
Example of how to earn 150,000 points and Receive $1,000 off your next vehicle:
1 point/mile driven, Average person drives 12,000 miles/year (mileage tracked via the OBD device and connect to the Montrose App via Bluetooth).

Note: Montrose Does Not Track your information and driving habits.
12,000 miles x 5 years (average number of miles driver/year) = 60,000 points.
2,500 points for connecting your OBD to your new vehicle
2,500 points for placing your vehicle in "My Garage" inside the Montrose App
2,500 + 2,500 = 5,000 points
1,000 points/Health Scan (done with the Montrose App and your OBD), (1 time/month, over 5 years)1,000 x 12 = 12,000 points x 5 years = 60,000 points
1,000 points/service appointment scheduled (done via the Montrose App). Average person does this 3 times a year.1,000 x 3 = 3,000 points x 5 years = 15,000 points
2,500 points/vehicle added to your wish list (your next desired vehicle) done via the Montrose App.2,500 x 4 (desired vehicles) = 10,000 points
10,000 points for scheduling a "Vehicle Test Drive." Must arrive at the dealership on the day of appointment to receive points.
Total points accrued just for using the Montrose Auto Group App and OBD device (without spending $1 on service or parts) = 160,000 points